I ordered some paper dolls from
Minime paperdolls
for my middle child for her upcoming birthday. She will be nine but she loves to draw clothes and people and I thought she would still enjoy this doll that looks like her. Hannah makes customized dolls for children. You pick out skin, hair, eye color, select features such as glasses or freckles or asian eyes.
While her birthday isn't until the end of the year I ordered it last month as there was a special on that included getting an outfit of the month so by the time her birthday rolls around there will be quite the tidy little package.
You can order the dolls designed and printed out by her or a print your own pkg. you can order extra clothes and several themed clothing lines.
She also makes them for boys. Love the folk tale line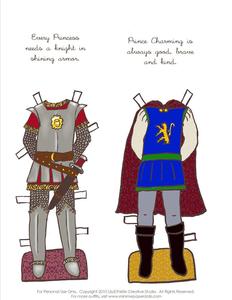 She blogs
here
and has some September specials posted now!